Origami: When Paper Comes Alive
From paper planes to animals, we have all dabbled in the the art of folding paper and making 3D figures! The world owes it to Akira Yoshizawa for coming up with the techniques that have inspired generations into the world of origami and made it a living art. Earlier this month, Yoshizawa would have turned 101 if he was still alive. He was born in 1911.
Derived from "Ori" to fold and "kami" for paper, origami is a Japanese traditional art of paper folding. Nobody is quite sure about the origin of Origami. While Japan seems to have had the most extensive tradition or the paper art, there is evidence of paperfolding in China, Germany, Italy and Spain among other places.
The Grandmaster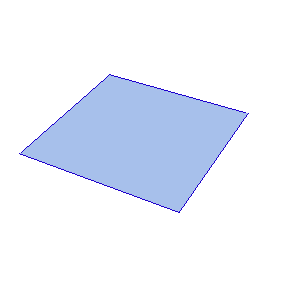 Yoshizawa was a gentle and rather poor but contented origami artist. As a young man, he worked at a tool factory. When he had to teach geometry to a group of new recruits, Yoshizawa turned to origami, an art he remembered from his childhood. That incident inspired him to spend the next few decades on origami. In the meanwhile he trained to become a Buddhist monk and served in the medical corp of the Japanese Army during World War II. He is rumored to have made origami for wounded soldiers to cheer them up.
Yoshizawa's contributions to the field of origami are many. He believed in simplicity and would usually make his models from a single piece of paper and without scissors. He invented the "wet folding" technique which involves moistening the paper before folding to give the model that a soft, textured look with gentle curving lines. Yoshizawa also pioneered a system of origami notation that allowed readers of any language to follow a set of printed instructions. The system he used is still widely used today. He died in 2005 at the age of 94.
Origami in science and geometry
Origami techniques have inspired various scientific inventions. Origami stents have been used to enlarge clogged arteries and veins after they are inserted into the human body. A professional origami artist even designed a method for folding a space telescope so that it could be packed into a space shuttle and later deployed when in space. The technique of Origami has even been used to pack airbags in the steering wheels of cars. The next time you pick up a bag at the grocery store, notice the use of origami to create the box like feel of folding and unfolding.
Many aspects of geometry can be found in origami. Even in simple models, the geometric patterns can be quite complex. Symmetry plays a big role in origami. Tessellations -- creating a 2-D structure (such as honeycombs) by repeating geometric shapes is very common in origami.
From simple paper crafts to a wonderful form of art and sculptures, origami has now transcended into the complex world of science and math. Watch this fascinating video by Robert Lang as he takes you into an amazing world of folding. (The video is a tad long at 18 minutes. But what you see will truly amaze you with the possibilities of a square sheet of paper.)